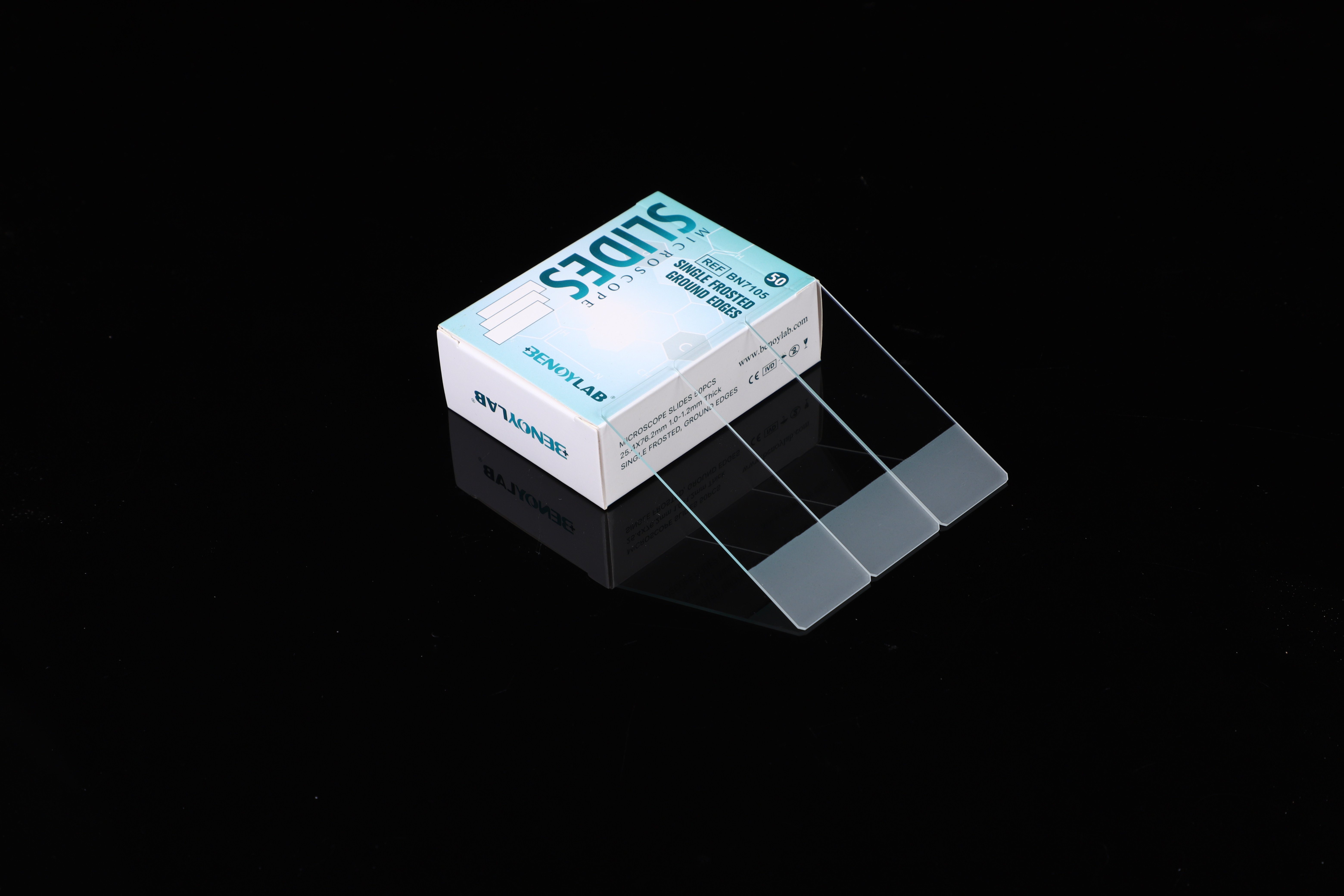 A frosted microscope slide is a glass slide that is used for mounting and examining samples under a microscope. The frosted end of the slide is chemically treated to provide a smooth, non-reflective surface that allows clear visualization of the sample. This frosted surface can be found on one or both sides of the slide, and is generally used to hold the specimen securely in place.
One of the most popular frosted slides available on the market today is the BENOYlab Frosted Microscope Slide. These slides are specially designed with a 20mm wide smooth frosted end on one or both sides. The slide marking area pens can be written on, which is a convenient feature for scientists who take notes about their samples.
In addition, BENOYlab Frosted Microscope Slides are available with your choice of ground, unground edges, or beveled edges. The slide corners can be 45 degrees or 90 degrees depending on your preference. This wide selection of options allows you to choose the right kind of slide for your specific application.
BENOYlab uses high-quality glass to manufacture their slides, which ensures that they are resistant to breakage and have excellent optical clarity. The slides are specially treated to ensure that they are free of any dirt or debris, which is especially important in microscopy where even a tiny particle can interfere with the clarity of the image.
Frosted microscope slides are used in a range of scientific applications, from medical diagnosis and research to botany and zoology. They are particularly useful in the study of biological samples, where the frosted surface helps to prevent the sample from moving around on the slide during viewing. This stability allows for more accurate observations and data collection.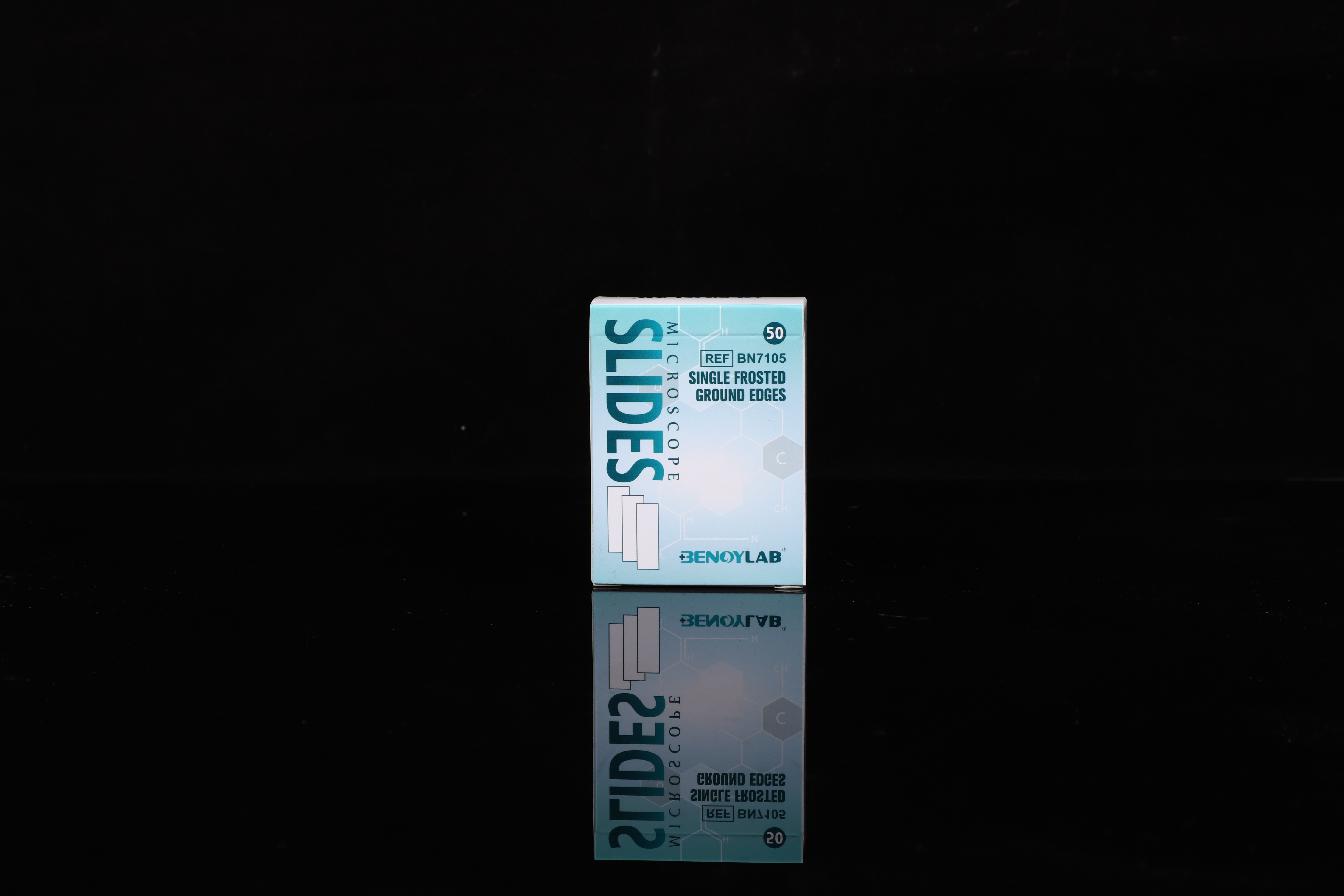 Overall, if you are looking for a reliable and high-quality frosted microscope slide, look no further than the BENOYlab Frosted Microscope Slide. With their superior design and wide range of options, these slides are perfect for all your scientific applications. So order now and see the difference for yourself!
---
Post time: May-05-2023