(0.2ml, 1.5ml, 2ml, 5ml, 15ml, 50ml) centrifugal tube double thread design made of high-grade PP material
Product Detail
Product Tags
Microcentrifuge tube is made of high quality PP material, which has wide chemical compatibility. Autoclavable and sterilized, withholds a maximum centrifugal force of 12,000xg, DNAse/RNAse free, pyrogen-free. Microcentrifuge tube is widely used, mainly for sample storage, transportation, sample separation, centrifugation, etc.
There are plastic and glass centrifuge tubes commonly used in laboratories. Generally, plastic is used more, because glass centrifuge tubes cannot be used in high-speed or ultracentrifuges. Plastic centrifuge tubes are also made of PP (polypropylene), PC (polycarbonate), PE (polyethylene) and other materials. The performance of PP pipes is relatively good. The plastic centrifuge tube is transparent or translucent, which can visually see the centrifugation of the sample, but it is relatively easy to deform and has poor corrosion resistance to organic solvents, so the service life is short. Therefore, laboratories generally buy centrifuge tubes frequently. The various materials are described below. According to the different materials, it can be generally divided into plastic and glass. Plastic centrifuge tubes are used more, and can be divided into PP, PC, PS, etc. According to different needs, manufacturers will choose different plastic materials for production.
1. The plug sealing screws on the tube and cover are made of strong, highly transparent medical-grade polypropylene. The zigzag cover is different from the traditional cover, making the cover closer to the tube and ensuring high-speed centrifuge
2. Easily identify liquid level.
3. Supply 15ml and 50ml conical tubes; Large white writing area for easy marking and matte writing section on tube face and cap for easy sample identification.
4. Flat cover: made of medical grade polyethylene, flat cover, easy to mark sample number.
5. Gamma radiation sterilization, the product is produced and packaged in grade 100,000 clean room, no DNAse/RNAse pollution, no pyrogen pollution.
6, made of high-grade transparent PP material, widely used in molecular biology, clinical chemistry, biochemical research.
7. Suitable for a wide temperature range of -80°C to 120°C, resistant to CHEMICAL corrosion such as DMSO, phenols and chloroform; Inert to water
8. Offer shelf pack (sterile) or bulk pack (sterile and non-sterile)
9. Double thread design, reduce threading; The lid is easy to open and close
10. Seal test: conform to IATA safety standards
11. There are a variety of capacity to choose from: 0.2ml, 1.5ml, 2ml, 5ml, 15ml, 50ml, etc.
Item #

Description

Specification

Material

Unit/Carton

BN0361

Centrifuge Tube      with pressed cover

0.2ml

PP

70000

BN0362

0.5ml

PP

25000

BN0363

1.5ml

PP

12500

BN0364

2.0ml

PP

10000

BN0365

5ml

PP

6000

BN0366

7ml

PP

4000

BN0367

10ml

PP

3200

 

 

 

 

 

Item #

Description

Specification

Material

Unit/Carton

BN0371

Screw Cap, Conical Bottom Centrifuge Tube

10ml,conical bottom

PP

2200

BN0372

10ml,round bottom

PP

2200

BN0373

15ml,conical bottom

PP

2000

BN0374

15ml,round bottom

PP

2000

 

 

 

 

 

Item #

Description

Specification

Material

Unit/Carton

BN0375

Pulg-in & Screw Cap Centrifuge Tube

50ml,conical bottom

PP

1000

BN0376

50ml,round bottom

PP

1000

BN0377

50ml,self-standing bottom

PP

1000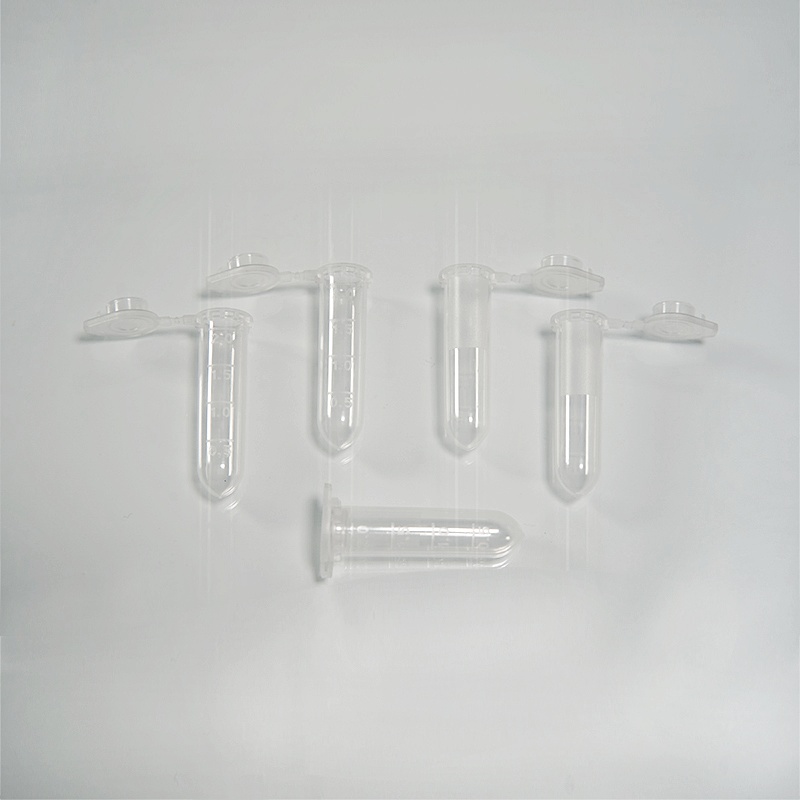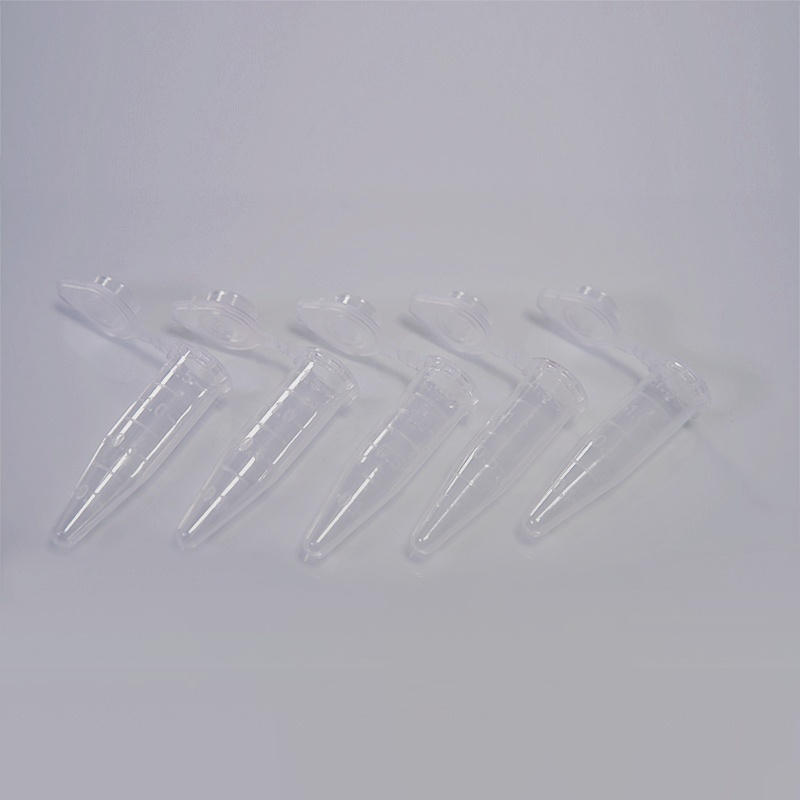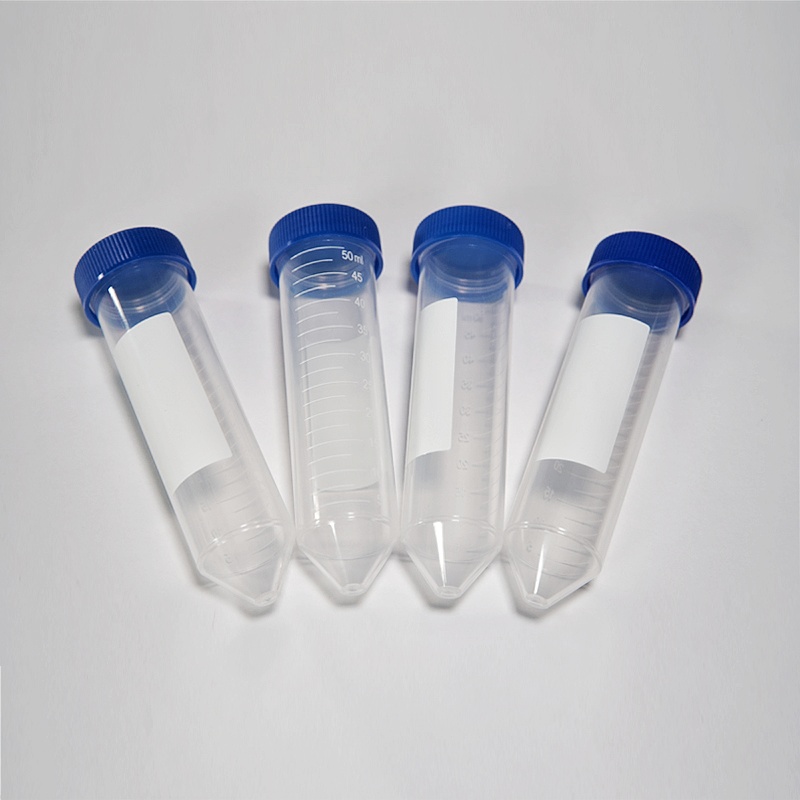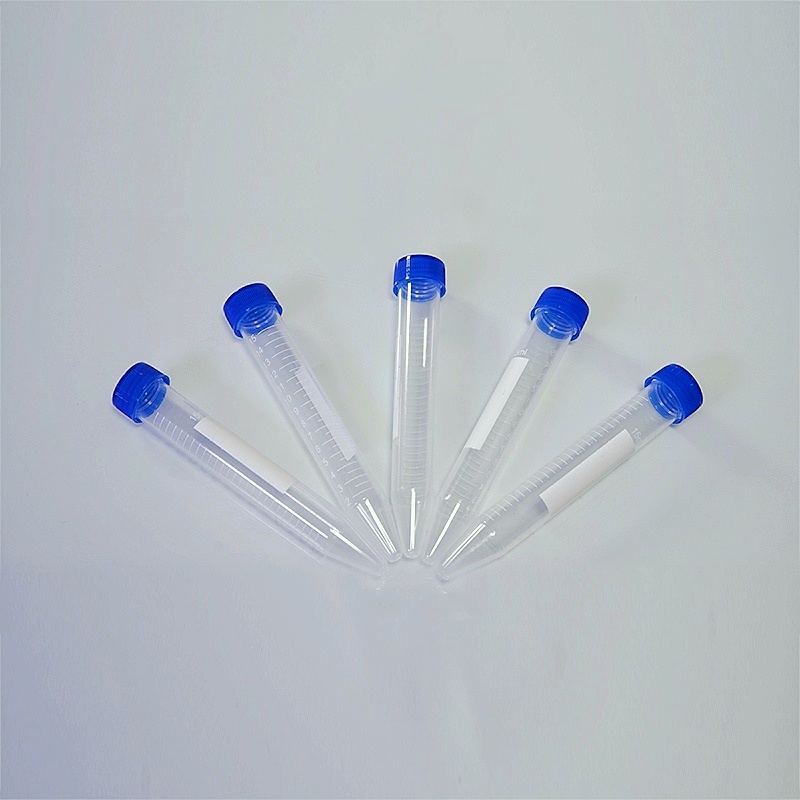 We are professional manufacturer, OEM is welcomed.
1) Customized product housing;
2) Customized Color box;
We'll offer you the quotation as soon as possible once receive your inquiry, so don't hesitate to contact us.
We can produce the product under your brand name; also the size can be changed as your requirement.
---
Previous:
Hitachi Cup, Usage: Chemical Laboratory
---