Disposable embedding box of different types of POM material
Product Detail
Product Tags
What Is The Embedding Box?
The embedding box is used for the processing and embedding of various types of tissue samples.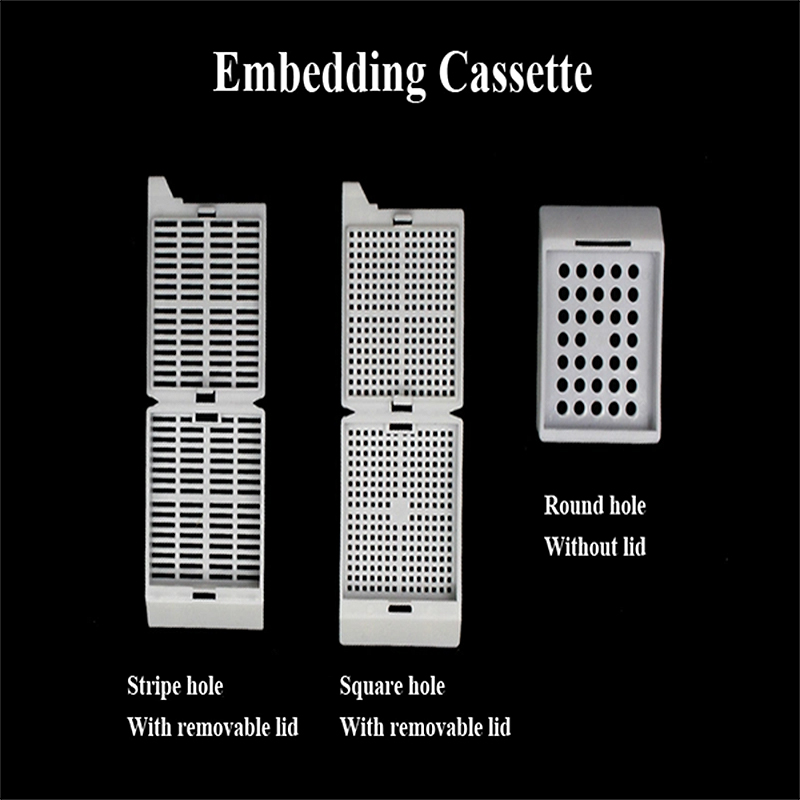 Use Of Embedding Box And Matters Needing Attention
1. Place the tissue block into the embedding box and lay it out. Attach the label to the side wall of the embedding box, with one side of the embedding box facing outward, and place the embedding box on top of the ice box.
2. The embedding working fluid was prepared according to the number of tissue blocks to be embedded and the capacity of the embedding box (prepared according to the actual amount and used up at one time). Preparation method: mix liquid A and liquid B according to the ratio of the amount specified in the kit and stir them well quickly.
3. Put the embedding box on the ice box, use a straw to quickly fill the embedding box with the mixed embedding working fluid, and cover the surface of the embedding box liquid with the plastic film (cut in advance) as large as the opening of the embedding box. Then, place the embedding box with the ice box in the -20℃ refrigerator overnight, and take it out the next day. When the liquid level of the embedding solution becomes hard, the embedding block can be removed and entered into the section.
| | | | | |
| --- | --- | --- | --- | --- |
| Item # | Description | Specification | Material | Unit/Carton |
| BN0711 | Embedding Cassette | Square holes | POM/PP | 2500 |
| BN0712 | Embedding Cassette | Stripe holes | POM/PP | 2500 |
| BN0713 | Embedding Cassette | Fine square holes | POM/PP | 2500 |
| BN0714 | Embedding Cassette | Removable lids | POM/PP | 5000 |
| BN0715 | Embedding Cassette | Round holes, without lid | POM/PP | 5000 |
| BN0716 | Embedding Cassette | "O" rings | PS | 5000 |
Packaging And Delivery Process

---
---