Medical grade disposable stool container with stick
Product Detail
Product Tags
Used for urine and specimen collection, it can form a closed urine collection. Applied in laboratory, teaching, chemistry and other places.
Material: medical PP or PS
Specification: 30ml, 40ml, 60ml, 90ml, 100ml, 120ml, etc
Cap color: orange, red, blue, yellow...... Or as you wish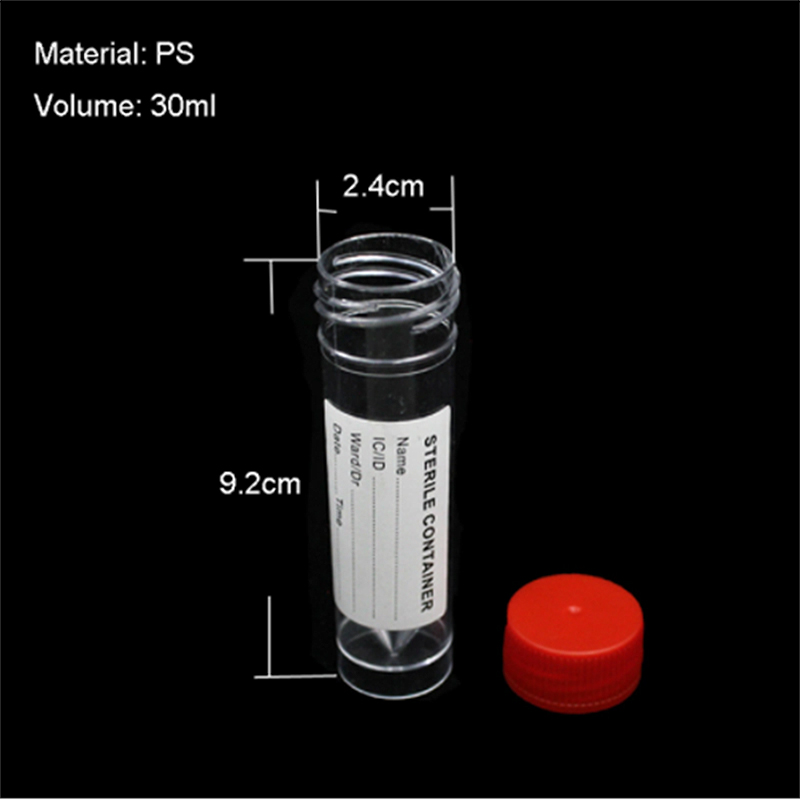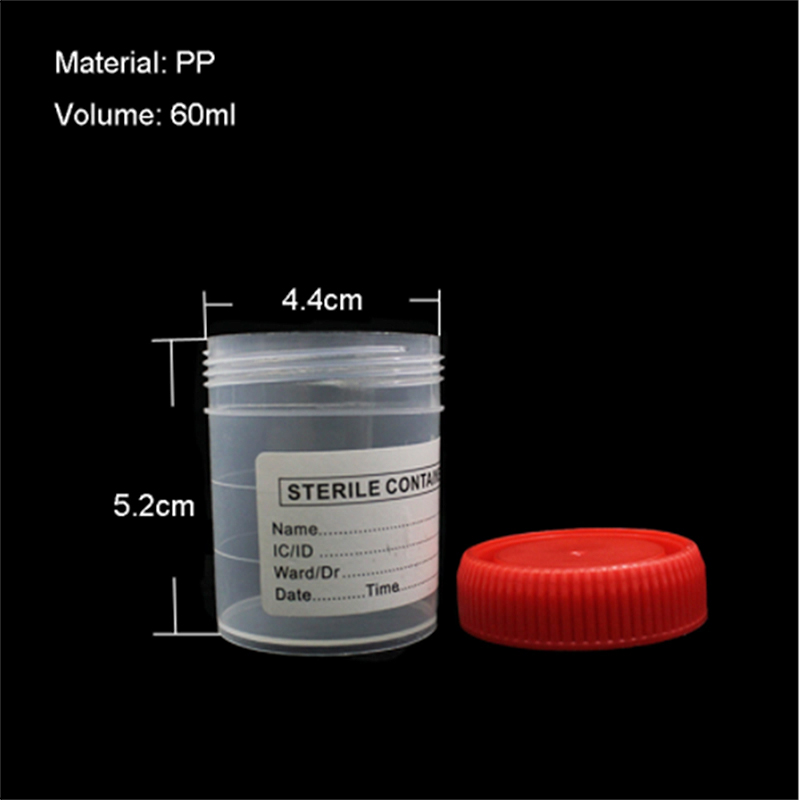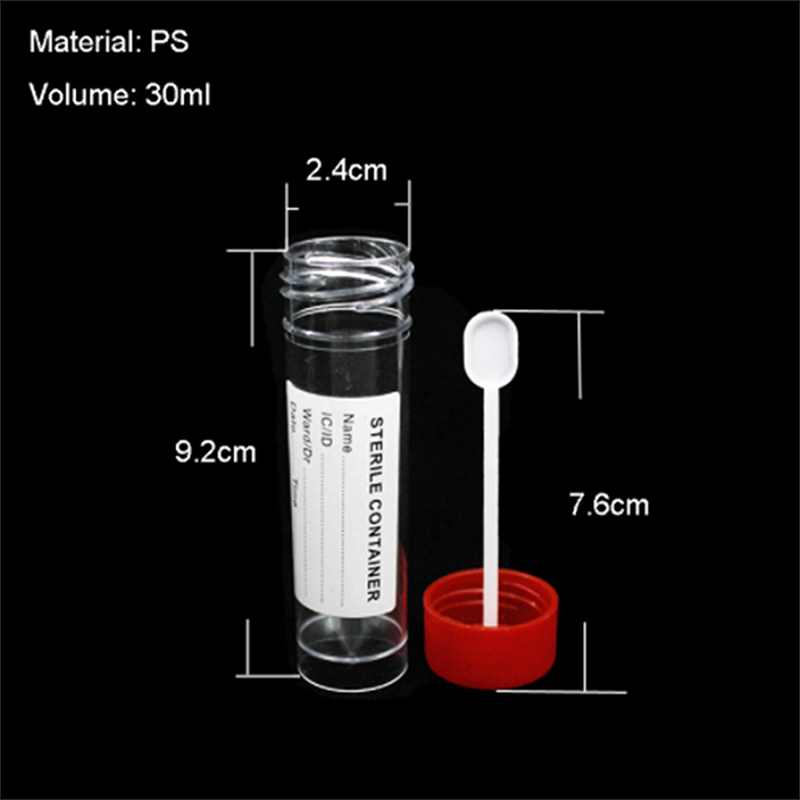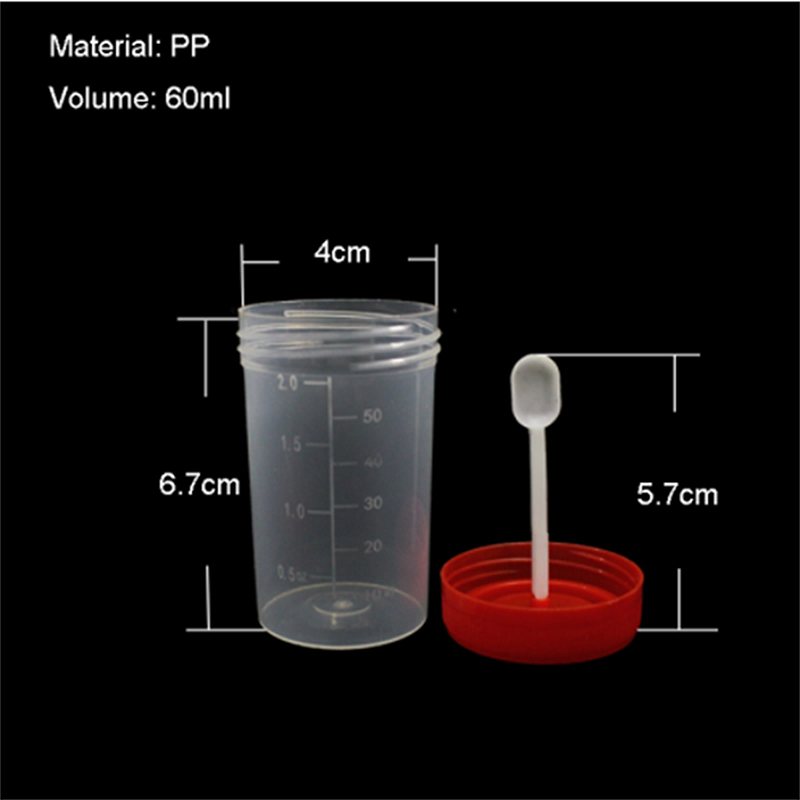 1. Medical grade PP materials, ensure reliable quality. PP containers are resistant to 121ºC and autoclave. Various shapes, sizes and colors are designed for different specimen collection and testing requirements.
2. Clear molded scale, large matte area for marking and writing.
3. Unique design of stool collection scoop makes stool collection and transfer more convenient and safe.
4. Sealed design to prevent contamination and overflow of stool samples by external substances and bacteria, and to minimize the risk of patients and medical staff contacting pathogenic stool samples.
5. Sterile type and non-sterile type can be provided according to your requirements.
6. Bar code can be customized.
7. Sterilize and tamper with sealed cups separately for each container
8. Separate plastic bags, sterile EO gas, no pollution.
9. wide mouth design, easy to use, nut leakproof
10. hospital and laboratory level certification
11. Available with EO
12. Available in individual or bulk packs.
Screw bottle
Spiral bottle mouth design, enhance sealing and safety.
Note: Proper tightening of the bottle cap is essential for leakproof sealing.
| | | | | |
| --- | --- | --- | --- | --- |
| Item # | Description | Specification | Material | Unit/Carton |
| BN0221 | Stool Container | 30ml,PS screw cup | PP/PS | 1000 |
| BN0222 | Stool Container | 40ml,pressed cap | PP | 1000 |
| BN0223 | Stool Container | 40ml,screw cap | PP | 1000 |
| BN0224 | Stool Container | 60ml,screw cup,tall form | PP | 1000 |
| BN0225 | Stool Container | 60ml,screw cup,low form | PP | 1000 |
| BN0226 | Stool Container | 100/120ml,screw cup | PP | 500 |
Packaging And Delivery Process

---
---