Disposable medical tip PP material used for nucleic acid detection
Product Detail
Product Tags
Disposable microsuction head is made of transparent polymer material polypropylene (PP), without bending, suitable for micropipette, used for accurate transfer of a small amount of liquid.
• Two specifications with and without filter are available
• Use: liquid removal, liquid packaging, liquid mixing, working plate and reaction vessel sample
Extended suction
Can remove samples from 5mL centrifuge tube, cone-bottom centrifuge tube, cell culture flask, deep hole plate and other deep containers. It also avoids touching the walls of these deeper containers, reducing cross-contamination.
Use 10μL extended tip to absorb antibody (100μL/ tube, 1mL tube), can be directly sucked to the bottom of the tube, and because the tip of the tip is long and thin, the residual antibody outside the tip is much less than the ordinary tip. It can prevent the sample from entering the pipette, prevent the contamination of the sample by impurities in the pipette, and also prevent aerosol and water vapor from entering the pipette. Recommended for PCR, radioactive, biotoxic, corrosive, volatile sample adding operations.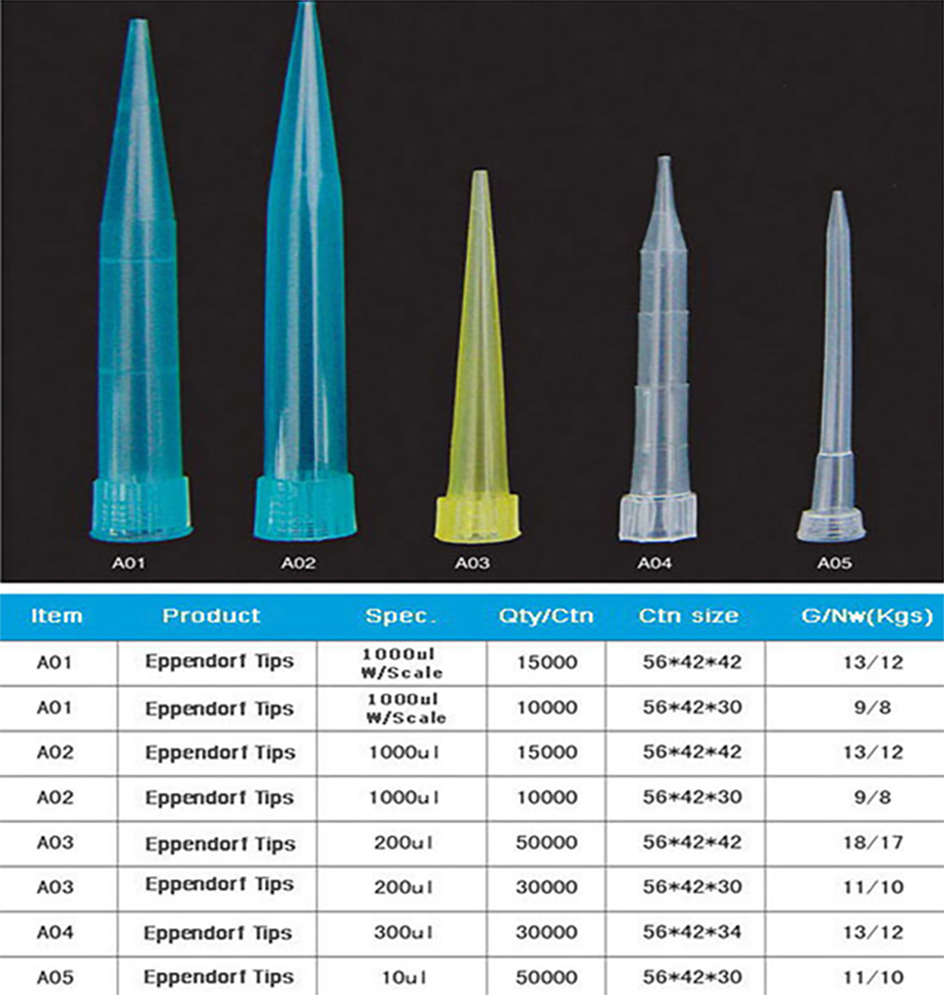 6 sizes available: 10μL, 20μL, 100μL, 200μL, 300μL, 1000μL,
* With filter element and no filter element two options
* The adsorption capacity of superhydrophobic surface liquid is much lower than that of ordinary surface
* No bending of suction head, high transparency
* Suitable for handling biological samples with detergent and some solvents
* No silanization, nucleic acid and PCR inhibitor on the surface
* High temperature (121℃) for 30 minutes
* No DNase/RNase, no heat source
1. Cell culture (medium)
2.  Genomics: PCR, RT-PCR, qPCR and all other forms of PCR
3.  Enzyme reaction (restriction restriction reaction, enzyme linking reaction)
4. Detergent for nucleic acid extraction and purification
5. Gel electrophoresis analysis (e.g. prefabricated DNA ladder strips)
6.  Proteomics (the study of many proteins)
7. Protein extraction and purificat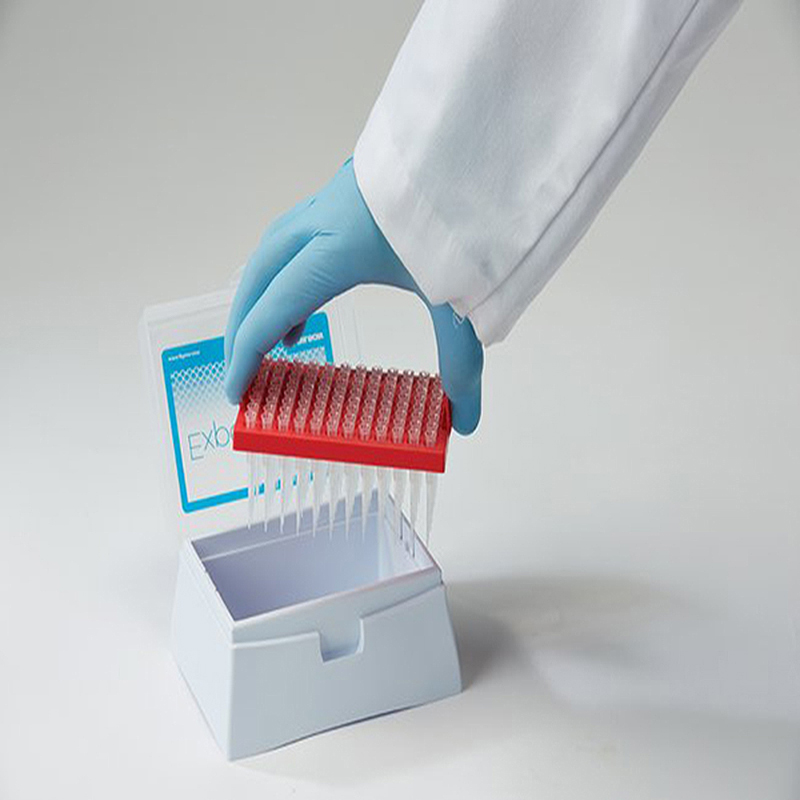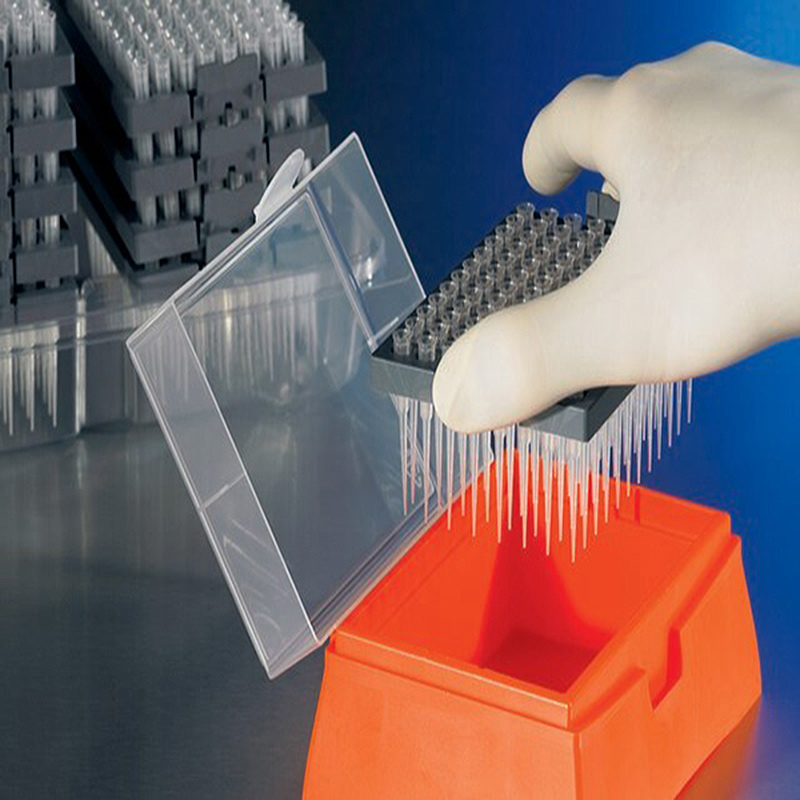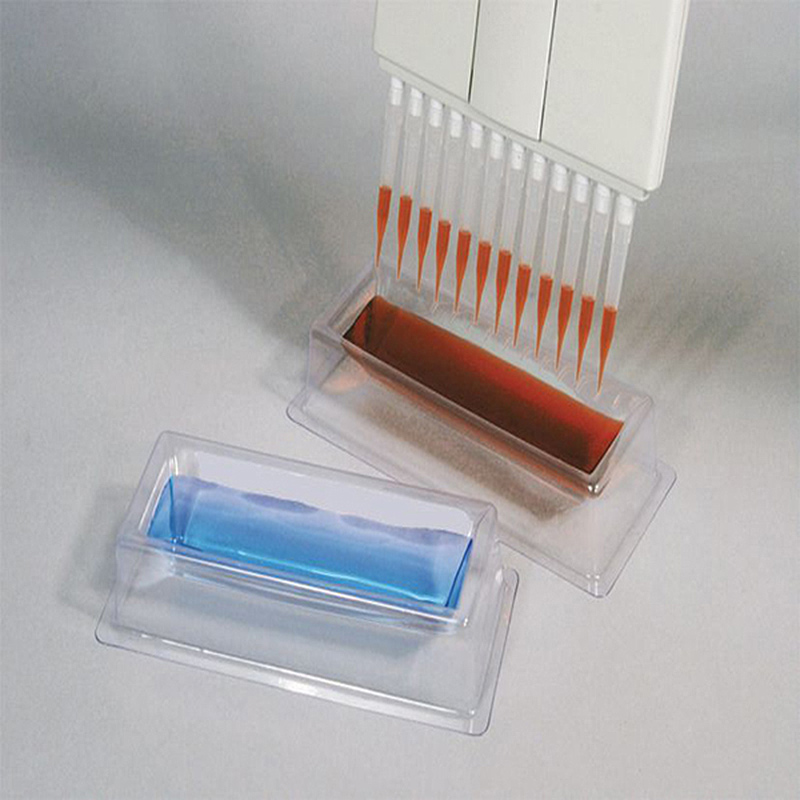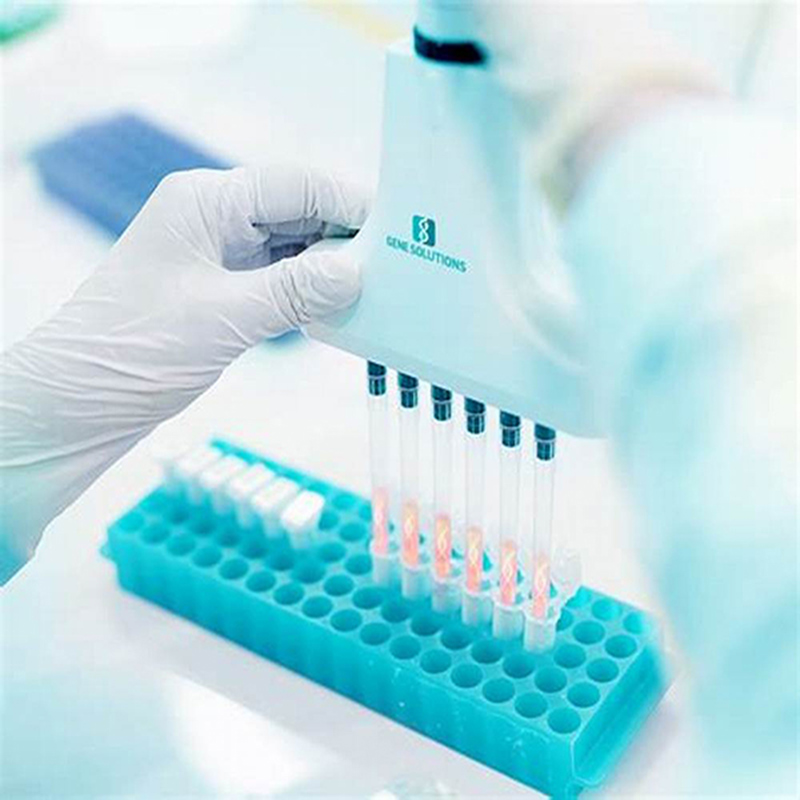 Item #

Description

Specification

Material

Unit/Carton

BN0311
Eppendorf Pipette Tip
10ul
PP
100,000
BN0312
200ul
PP
50,000
BN0313
300ul
PP
50,000
BN0314
1000ul
PP
15,000
Item #

Description

Specification

Material

Unit/Carton

BN0321
Gillson Pipette Tip
10ul
PP
100,000
BN0322
200ul
PP
50,000
BN0323
300ul
PP
50,000
BN0324
1000ul
PP
15,000
Item #

Description

Specification

Material

Unit/Carton

BN0331
Graduated Pipette Tip
200ul Gillson
PP
50,000
BN0332
1000ul Gillson
PP
15,000
Packaging And Delivery Process

---
Previous:
Flocked oropharyngeal swabs
---